We train fiber optics technicians around the US
Train with us
Experience the BDI Difference – Did you know…
BDI DataLynk provides low cost, Advanced, and Basic fiber optics network technician training. These courses are for anyone interested in fiber optics training. We put the Power of Light within your finger tips.
BDI DOES NOT charge for Cert. Exams?
BDI pays first year membership to FOA?
You can take all courses Back-To-Back?
All instructors are FOA/BDI Certified?
Interested? Find a class near you!
Are you Certified as an FOA Fiber to the Home Specialist (CFOS/H)?


WELL WHY NOT?
Get it done at these locations. Or, schedule some on site sessions at your location! Just call 912.506.0634 for more information.
Are you somewhere in the photo below?
If not, join with us at one of our 20 locations in the US. Give us a call at 912.506.0634 or email us at info@bdidatalynk.com to get more information about how you TOO can add your name to the growing list of FOA Certified Fiber Optics Technicians!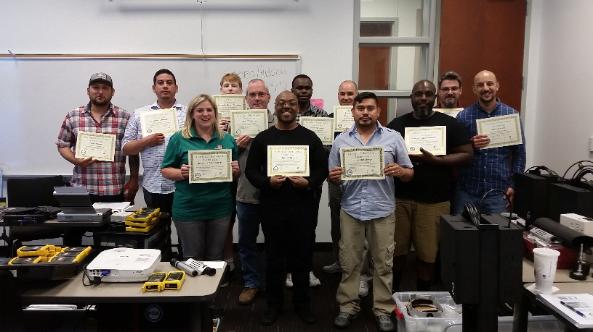 Will I get to build an actual fiber optics network in your classes?
We receive these types of questions via email, phone, and directly from students in the classroom all of the time. Here are some examples: Will I be able to install a fiber optics network once I complete your classes? If I only attend the basic, 3-day CFOT course, will that provide enough knowledge for me to go out and get a job? Why do some companies offer a basic, FOA CFOT course and it takes two weeks when the BDI course is only 3 days? Will I get to build an actual fiber optics network during the BDI class, or are your courses just "table top" training with all types of fiber optics equipment set up for demonstration purposes?