Our Partnerships Are the Keys To Our Success
Alabama Partners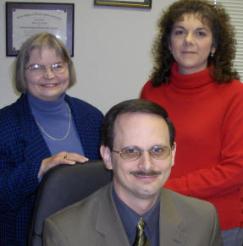 OFFICE OF WORKFORCE DEVELOPMENT
Rainsville, Alabama 35986
(256) 638-4418
(256) 228-6001
Mike Kennamer, Director of Workforce Development
PA 150 Phone ext. 291
E-mail kennamerm @ nacc.edu
Website
Patricia Bridgeman, Administrative Assistant/Community
Services Coordinator
PA 148 Phone ext. 254
E-mail bridgemanp @ nacc.edu
Julie Cohen, Skills Training Assistant
PA 118 Phone ext. 214
E-mail cohenj @ nacc.edu
Todd Greeson, Business and Industry Coordinator
105 Phone ext. 375
E-mail greesont @ nacc.edu
Arkansas Partners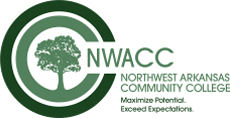 One College Drive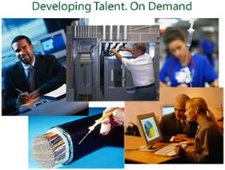 Bentonville, AR 72712
Phone: (479) 936-5175
Website
Fayetteville Corporate Learning is dedicated to providing you and your employees the computer skills and knowledge required to provide a competitive edge in today's market.
Florida Partners
New Jersey

Warren County Community College
475 Route 57 West,
Washington, NJ 07882
Website
The Department of Continuing Education can help you get
started on a new career, improve your skills or simply explore
your interests. We offer a wide variety of learning
opportunities with up-to-date equipment and topics.
Financial aid may be available to those who qualify.
What are CEU's?
CEU's stand for continuing education units. Many of Continuing Education's professional development
courses offer CEU's. The formula for calculation is: one CEU is awarded for every 10 hours of class.
Do CEUs transfer into college credits?
CEU's do not translate into college credits.
Does attendance count toward my final grade?
The student must maintain 80%-90% attendance (depending on the career professional development
program or course) in order to receive a certificate or CEU's if applicable.
When should I register?
We recommend registering for a course or program no later than one week prior to the start date, unless
otherwise stated. This gives the student ample time to prepare and, if applicable, purchase their
textbooks. We offer four convenient ways to register: walk-in, fax, mail, or phone (908-689-7613).
New York

Westchester Community college
Sarah Fowler-Rogers
Director of Community Services
Administration Building, Room 207
Valhalla, NY 10595
Tel: 914-606-6985
Fax: 914-606-6129
At Westchester Community College you can find classes to improve your computer skills, prepare for a new career, earn a required license or certification, learn a new language, master a sport—or simply explore your creative side through workshops in music, dance, yoga, cooking, and local history and folklore.
Quality instructors, great classes, and a commitment to lifelong learning – that's why we invite you to come explore with us at Westchester Community College.
Ohio
Jim Bax, Business
Manager, Industrial Maintenance
10100 Reading Rd.
Cincinnati, OH. 45241
Office (513) 569-4945
[email protected]
Website
The Workforce Development Center (WDC) at Cincinnati State is our region's leading workforce training and education center.
WDC offers convenient, flexible, hands-on training that is custom-designed to help you get ahead.
Whether you're interested in new skills for a career change, expertise for career advancement, or improved business unit results for your company, our programs give you and your company a competitive edge in today's workplace.
We deliver highly-customized, accredited programs where you need them: at our Evendale, Middletown, or Clifton facilities, at your location, or anywhere that meets your organization's needs.
Our training programs combine state-of-the-art classrooms and training labs; up-to-date workplace tools; real-world simulations; and hands-on, practical instruction delivered by experienced industry professionals.
Texas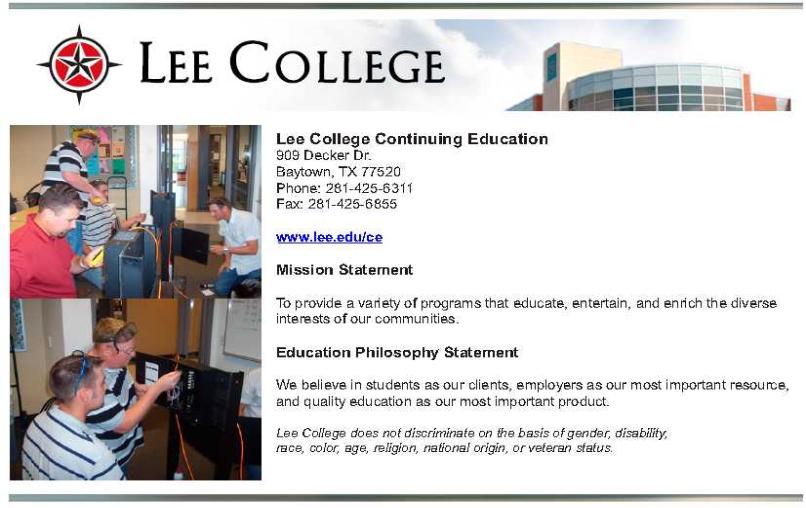 ---

COLLIN COLLEGE
Continuing Education
Courtyard Center
4800 Preston Park Boulevard
Plano, TX 75093
Office 972-985-3750
Website
Our Vision:
To be a globally recognized leader in Continuing Education programs.
Our Mission:
To provide quality learning opportunities for workforce training, professional development and educational, cultural, and personal enrichment.
Collin College Continuing Education is the leading career skills training institution for adults who are not seeking a degree. More than 70 industry recognized certificate series and certification preparation training programs are offered in the information technology, management, administrative, finance, logistics, health care, education, creative, service and hospitality career fields.
If you have Financial Aid or a Third Party is paying for your tuition, do not enroll online. The online system cannot recognize the funds and will drop you from your courses. Please call 972-985-3750 for CE Registration staff to enroll you.